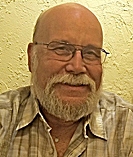 << Return to Overview
Tom Benson, LMP
Bio
As a trained architect, Tom brings a structural understanding to massage therapy. With 40+ years in the industry Tom Benson has been active throughout the massage community. He has owned a clinic, has worked in athletic clubs, at spas, corporate and in the field at events with athletes of all skill levels.
Tom is a member of both WA and CA chapters of AMTA and serves on the Law and Legislation committees. Tom helped form and focus the AMTA Sports Massage Teams in both states.
Tom sits on many school advisory boards in WA, OR and CA. One of his great pleasures is to mentor newer Massage Practitioners/Therapists.
Tom started as a bodyCushion rep in 1989 and became an educator in 1994. He travels all over the country for bodyCushion and offers show priceson new systems at a discount almost any time of year. Tom now resides in southern CA but returns to WA often to teach and work.